Maui Anesthesia Seminar
February 20 - 27, 2021 at the Hyatt Regency Maui Resort & Spa
The Maui 2021 Meeting Has Been Cancelled. See the Covid Updates page for more info. However, for those of you that would still like to travel to Maui, you can still book and enjoy our discounted group rates and waived resort fee at the Hyatt Regency Maui in 2021 and travel to Maui on an individual basis. Our Transportation discounts with Hertz and SpeediShuttle will also still be available. You can also register for the Livestream Only tuition for the Aspen meeting and watch and earn CME credits while you're in Maui or elsewhere (you can start watching Feb. 1 or months later).
Download the color PDF file below that allows you to view and/or print your own brochure, or email us at office@holidayseminars.com to have a printed brochure mailed to you.
Download the Maui Anesthesia 2021 Brochure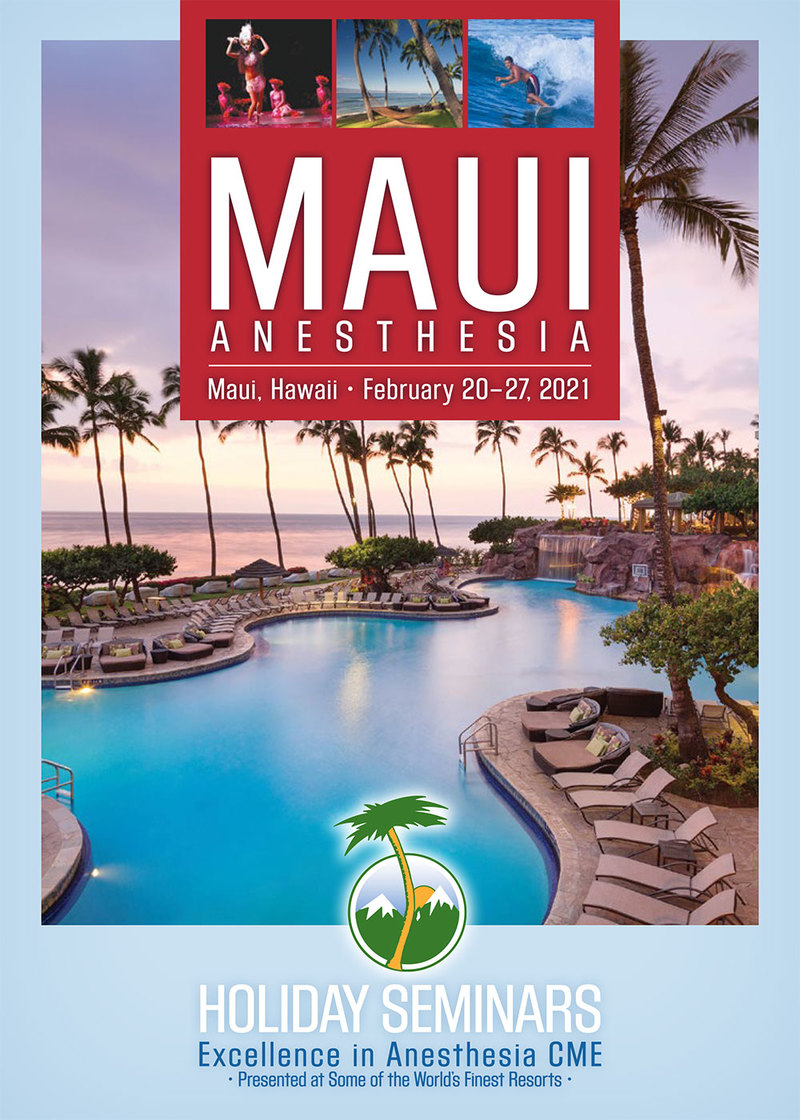 This file requires Adobe Acrobat Reader to view. (Adobe Acrobat Reader is a free download from Adobe)
If you are unable to download the brochure, please contact our office at 1-877-859-0550.