Maui Anesthesia Seminar
February 24 - March 2, 2024 at the Hyatt Regency Maui Resort & Spa
Download the color PDF file below that allows you to view and/or print the brochure.
Download the Maui Anesthesia 2024 Brochure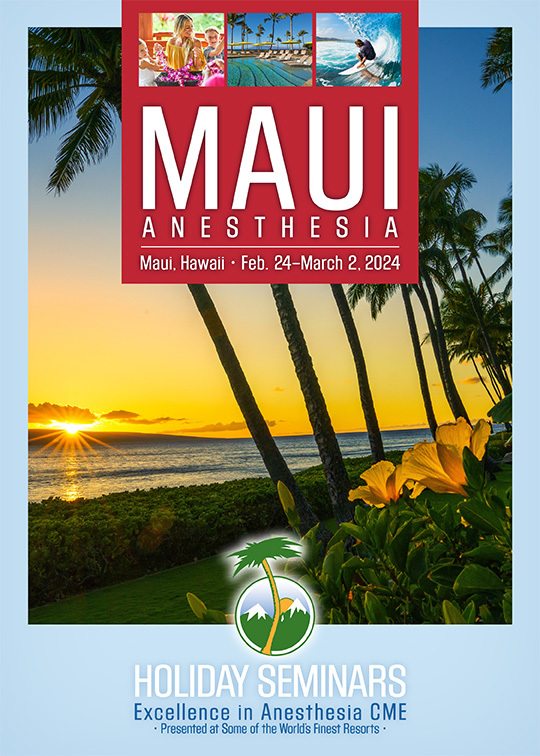 This file requires Adobe Acrobat Reader to view. (Adobe Acrobat Reader is a free download from Adobe)
If you are unable to download the brochure, please contact our office at 1-877-859-0550.