Maui Anesthesia Seminar
February 25 - March 4, 2023 at the Hyatt Regency Maui Resort & Spa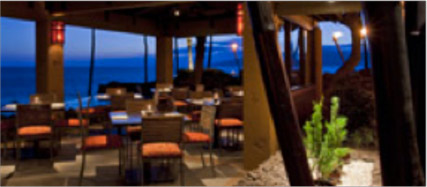 Japengo
Savor fine dining and entertainment in Maui at our Pacific Rim Restaurant and Sushi Lounge. A culinary adventure showcasing modern Asian-inspired flavors with Hawaiian flair!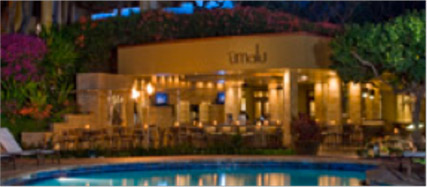 'Umalu
Meaning "the shade cast by a cliff" in Hawaiian, 'Umalu offers guests a reprieve from the sun. Located on the pool deck, with views of the resort and the Pacific Ocean, 'Umalu is open for breakfast, lunch, and dinner, and serves up cool, refreshing beverages from 10am to 11pm.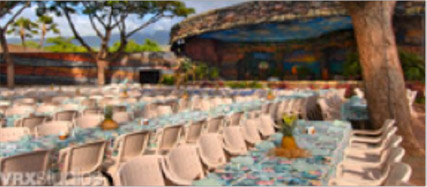 Drums of the Pacific Lu'au
No visit to Hawaii is complete without the unforgettable experience of a traditional Lu'au. Including and elaborate buffet, Drums of the Pacific Lu'au will enchant and entertain your entire family. See our Special Discounts page for the link to reserve this experience with our group discount!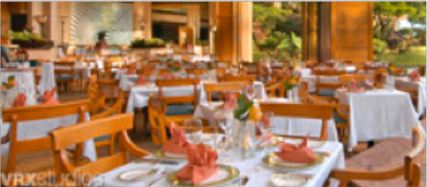 Son'z Steakhouse
Seafood, Steaks, Cellar ... Maui-Style! Known for its award-winning wine cellar, fully-stocked bar and the best steaks on Maui, Son'z Steakhouse uses only high-quality products that are rich in flavor and fresh to taste.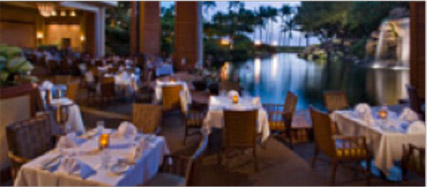 Swan Court Breakfast
Offering a lavish breakfast buffet, along with an extensive menu of a la carte selections including delicious baked goods, fresh fruit and juices, omelettes, oatmeal, sausage, French toast and crepes.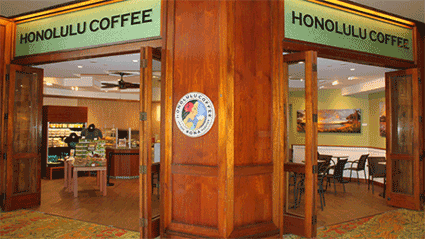 Honolulu Coffee
A convenient coffee bar serving their award winning coffees along with freshly baked pastries, tropical fruit smoothies, and acai bowls. Located lobby level.