Maui Anesthesia Seminar
February 19 - 26, 2022 at the Hyatt Regency Maui Resort & Spa
Discounts from Holiday Seminars
In addition to the discounted room rates, those that reserve their room under the Maui Anesthesia name at the group rates at the Hyatt Regency Maui Resort & Spa receive the following special amenities:

• Waived Daily Resort Fee
• Welcome Fresh-Flower Lei Greeting Upon Arrival
• Free Wi-Fi in Guest Rooms
• Free Daily Access to the Oceanfront Moana Athletic Club, Open 24 Hours
• Free Daily Yoga and Fitness Classes
• Free One Hour Daily Tennis or Basketball Court Time, Balls & Racquets Included
• 10% Discount at the Kamaha'o Marilyn Monroe Spa
• 2 Reusable Keepsake Water Bottles Per Room, Per Stay/Filtered Water Throughout Resort
• Electronic Daily News-Access to over 2,000 Newspapers and Magazines on your Tablet Device/Smartphone
• Local Telephone Calls and Access to 800/888 Phone Numbers
• In-Room Coffee and Tea
• Resort Shuttle Trolley Service in Ka'anapali
• Discounted Admission to the Drums of the Pacific Lu'au at $98.00 Plus Tax Per Person (must be reserved at least 2 weeks in advance)
• Free Cultural Programs Including Lei Making, Hula, Wildlife Tours, and Snorkel Lessons
• Children Ages 18 and Under In Parents' Room Free of Charge Using Existing Bedding with a Maximum of Four People Per Room
• Discounted Group Room Rates Offered 5 Days Pre/Post Meeting Dates (on a space available basis - book them soon!)
• 25% Off on Greens Fees at Ka'anapali Golf Course (Royal & Kai Courses)
• 10% Off All Non-sale Apparel Items at the Ka'anapali Golf Course Pro Shop
Bonuses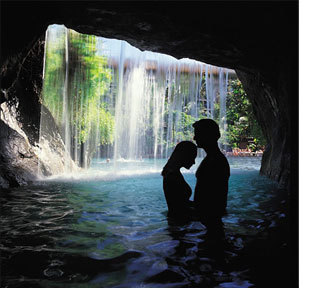 $100 Early Registration Bonus:
Enjoy a $100 credit upon check-in towards any resort activity when you register for the seminar and reserve 5 or more nights at The Hyatt Regency Maui by November 15, 2021. To qualify for this bonus, reservations must be made directly with Hyatt Reservations, either online or by phone, under the Maui Anesthesia group name at the advertised group rates. Reservations made any other way do not qualify. Call The Hyatt Regency toll-free at 1-877-803-7534.
$50 Alumni Bonus:
If this is your third or more year attending a Holiday Seminars Conference, you qualify for an Alumni Bonus of a $50 credit on your room account upon check-in (or gift card). This can be used for any resort activity such as Spa and Dining.
Ten Year Alumni Bonus:
If this is your tenth or more year attending a Holiday Seminars Conference, you will be invited to join us for an Alumni Dinner on Thursday during the seminar week. A guest of your choice is also invited. A personal invitation with dinner details will be emailed to those who qualify prior to the meeting. Thank you for continuing to choose Holiday Seminars!
Lodging Discounts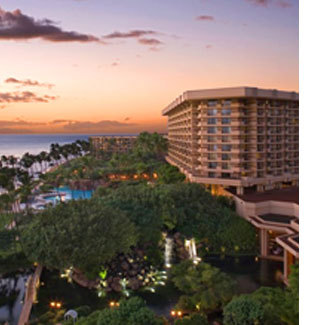 Our group rates begin at $295 per night for resort view rooms, which are a significant discount from the standard rates which start at $495+ per night. Please see the Maui Lodging section for more information. The normal resort fee of $32 per day is waived for our group (if reservations are made under the name of "Maui Anesthesia" at the advertised group rates).
All beautiful newly remodeled rooms have a balcony and a view of either the ocean (Ocean View/Ocean Front) or the golf course and mountains (Resort View) and are available at the following discounted rates:
Resort View Rooms: $295/night
Partial Ocean View Rooms: $320/night
Deluxe Ocean View Rooms: $345/night
Deluxe Ocean Front Rooms: $390/night
Regency Club Ocean Front Rooms: $430/night

(standard occupancy, extra charges apply for additional people in Regency Club Rooms)



Rates for suites are available from the reservations office by calling the number below.
Group rates apply to up to two adults in a room and children ages 18 and under sharing a room with parents are free of charge using existing bedding with a maximum of four people per room. Extra person charges of $80/person/night apply to three or more adults in a standard room (excluding Regency Club rooms).
All room rates are plus 14.42% tax. Porterage and housekeeping gratuities are up to individual discretion ($6.25 per person, each way is recommended for porterage and $5.50 per room, per day is recommended for housekeeping gratuities).
For Room Reservations:

CLICK HERE TO BOOK 2022 GROUP RATES ONLINE

If you need additional assistance with your hotel reservation please call Hyatt Reservations at 1-877-803-7534 and mention you're with the "Maui Anesthesia" group to obtain the discounted rates.
Hertz Car Rental Discount
If you plan on leaving the resort or going to different beaches, you will want a rental car in Hawaii. We have negotiated substantially discounted group rates for Hertz rental cars for our registrants - our group discount is better than that offered by United! Also, by signing up for the complementary Hertz Gold Service below, your car will be waiting for you (after your first time being a Gold member as they must collect your drivers license info, etc. to keep on file your first time). With no line to stand in, just load your bags and drive to the exit. This discount is offered at two pickup locations: at the Maui Kahului Airport, and at the Hyatt Regency Maui Resort. The discount is offered at all Hawaii locations as well from Feb. 14 - Mar. 3 and beyond, in case you are visiting other islands on your trip. While our group gets discounts from their market online rates and they are a very reliable rental car company, it is always a good idea for those wanting the cheapest available rate to check internet rates for various companies. See the Transportation page for more information.

We strongly recommend reserving a car early, as the island can sell out across all car rental companies!

Click Here To Book a 2022 Hertz Car Rental Discount Online - You Must Enter In the Discount Code as Follows:
-On the home page click on "Add a Discount Code" (in blue at top of where you enter your pickup location and dates)
-In the "Corporate Discount Code" section enter the CDP # 1961948
-Then select "Business" for your trip type to get additional benefits such as an extra driver and more (not "Leisure")
-Click the Apply button to apply the discounts and proceed with your reservation (note that you must enter the discount code again each time you do a new date/location search)
Maui Sunset Whale Watching Cruise
MAUI SUNSET WHALE WATCHING CRUISE - Tuesday, February 22, 4:00 PM - 6:30 PM
Join us for this optional 2 hour excursion on a spectacular sailing catamaran to whale watch and enjoy a breathtaking Hawaiian sunset. 2022 Pricing Coming Soon: Adults $$, Children (infant-age 12) $$. Prices include appetizers, an open bar, all taxes, fees, & gratuities. (This is discounted from the public trips, as the gratuity and upgraded food options are included for our group.) We will start checking people in at 4:00 PM on the beach in front of Whaler's Village, which is a 15 minute walk north of the Hyatt on the beach path. Shuttles are also available. Please be on time - the boats will depart promptly at 4:30 PM.
Signup forms and further information will be emailed to all registrants a few weeks prior to the seminar. We have limited space available and expect the cruise to sell out, so book soon! Spots are available on a first-come, first-served basis.
Drums of the Pacific Lu'au Discount
Enjoy the Drums of the Pacific Lu'au at the discounted rate of $98.00 per person + tax fees. Experience a true Hawaiian tradition at this Lu'au which is offered on-site at the Hyatt Regency each evening. Delight in the spectacular sights and sounds of authentic dance while enjoying a lavish buffet. To reserve your discounted Lu'au, click on the link below and choose a date of attendance. The discount is available February 15 - March 3, 2021.
Click Here To Reserve 2020 Discounted Drums of the Pacific Lu'au - 2022 Link Coming Soon!