Aspen Anesthesia Seminar
February 3 - 10, 2024 at

the Viceroy Snowmass Resort




TRAIL MAPS
Click on the specific links below to view the trail maps for each mountain. Your lift ticket will give you access to all four mountains!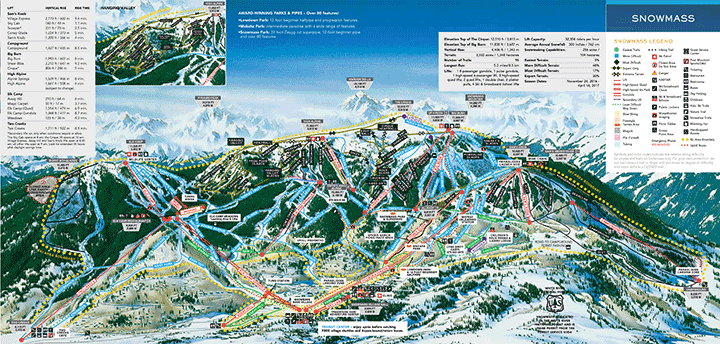 Snowmass Trail Map: Click Here
Buttermilk Trail Map: Click Here
Aspen Highlands Trail Map: Click Here
Aspen Mountain Trail Map: Click Here
ENTERTAINMENT and NON-SKI ACTIVITIES
So much is available you can't do it all even if cost is no object.
Scenic dogsled rides through the wilderness from Krabloonik: each sled can carry 2 adults & one child and is pulled by 13 Alaskan huskies; Route covers 10 - 13 miles in a beautiful valley. www.krabloonik.com - 970-923-3953
Snowmobile rides: We have found Western Adventures to be the best by far. We enjoy the 4 hour tour; lunch is included and you will cover 30 to 60 miles of back country National Forest trails with a private guide. They operate out of an old trailer near Woody Creek, but don't be put off - they do an excellent job! Ask for the Aspen Anesthesia 10% discount when booking - you must book directly by calling Western Adventures to receive the discount (not through concierge). 970-923-3337
Hiking: Guided Snowshoe Tours are available through the Aspen Skiing Company (call 970-923-1220 for details). You can also rent snowshoes or yak trax and enjoy hiking trails on your own. To hike uphill on the ski mountains you must purchase an "uphilling" pass and stick to designated routes.
Nightlife: Aspen offers a number of choices. Bus service between Snowmass and Aspen is free with service through 2:15am.
Cross-Country Skiing: See info below.
FREE ACTIVITIES
There is plenty of free activities to enjoy in Snowmass/Aspen. Some of these activities will require you to provide your own equipment. Here is just a sampling:
Aspen's Nature Ski Tour
Drop in at the Wapiti Wildlife Center at the top of the Elk Camp lift and ski with a naturalist from the Aspen Center for Environmental Studies. Learn about wildlife adaptations in winter, tracking, avalanches, and more. Tours require intermediate skiing ability. Offered at 11 a.m. and 1 p.m. every day.
Sledding
Enjoy the activities at the Aspen Recreation Center's Winter Wonderland. One of the more memorable events will be riding down "Whoa Nelly" Sledding Hill. Make sure to hang on to your hat! Bring your own equipment to sled for free or you can rent for a fee. Aspen Recreation Center also offers ice skating on the outdoor pond – ARC-tic Pond. (Maroon Creek Rd., Aspen)
Ice Skating
There is an ice rink in Base Village right next to the Limelight Hotel. All skating and skate rentals are free! Open from Noon to 9:00 PM daily.
SPAS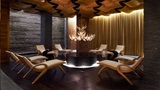 The Viceroy Snowmass Spa
Located in the Viceroy Hotel. Designed by Jean Michel-Gathy, the 7,000-square-foot Viceroy Snowmass Spa offers a selection of holistic wellness experiences, from Ute Indian-inspired therapies to contemporary beauty rituals. This gorgeous spa with a modern mountain style is designed to fully immerse you in relaxation and rejuvenation. A breathtaking meditative relaxation lounge, awash in the soothing sound of falling water from an infinity pool and waterfall, is the spa's focal point. Mens' and womens' hot tubs are also available. Many treatments are offered, including numerous massages, body treatments, and excellent facials, but their Signature Rituals that include body treatments with massage especially shine. A 20% discount on appointments from 10:00am-3:00pm is offered to Aspen Anesthesia attendees! Click Here to view their treatment menu. (970) 923-8007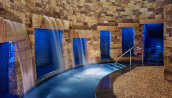 Reméde Spa at the St. Regis in Aspen
Located in the St. Regis Hotel at 315 East Dean St. in Aspen. Reméde Spa offers the ultimate luxurious experience, and is committed to creating an exceptional and customized experience for each guest. The superb facilities help you escape to a sanctuary of indulgence and relaxation, and include a breathtaking coed hot tub with waterfalls, separate mens' and womens' hot tubs, a cold plunge pool, and eucalyptus steam room. Treatments include extras like a glass of champagne and a complimentary oxygen inhalation session in their relaxation room after your treatment, and massages include a warm paraffin foot wrap and a scalp massage with essential oils. Voted #1 Spa in the World by Travel + Liesure. . . and we have to agree! Their hot stone massage is the best we've experienced and is highly recommended (they are happy to combine it with a deep pressure massage upon request, unlike most spas). Embark on an unmatched journey of renewal at this renowned Aspen spa. Click Here to view their treatment menu. (970) 429-9650
GENERAL INFORMATION FOR SNOWMASS AND ASPEN

LODGING & AIRLINE RESERVATIONS
We urge you to book lodging and airline reservations as early as possible to get the best rates and to help ensure availability. Certain flights and lodges will sell out! You should receive your airline tickets and lodging confirmation directly from the organizations you contacted to make your reservations.

DISCOUNTED LIFT TICKETS ARE AVAILABLE FROM HOLIDAY SEMINARS
Get the lowest prices available with our group - up to 45% off! Now there is no need to decide ahead of time how many days you and your guests would like to ski! You no longer need to order your lift tickets ahead of arrival, and you still get the same great discounts through our group. Upon arrival in Snowmass, when you pick up your conference materials and discount coupons at our hospitality desk, we will give you DISCOUNTED LIFT TICKET VOUCHERS for each Adult/Child/Teen/Senior lift ticket you would like to purchase. You will then take these vouchers to any Aspen Skiing Co. lift ticket window or Four Mountain Sports store and make your lift ticket purchases/refunds/exchanges there through them and get the discounted prices listed below. YOU MUST HAVE THE ASPEN ANESTHESIA VOUCHERS TO PURCHASE DISCOUNTED LIFT TICKETS AT OUR GROUP PRICES THROUGH ASPEN SKIING CO. Each group lift ticket will include Mountain Advantage Discounts, which entitle you to discounts on certain ski/snowboard lessons, restaurants, and other services (see More Special Discounts page). As before, you may purchase as many lift tickets as you wish, for everyone in your group, including friends and family. Our group's discounted lift tickets are by far the lowest prices available, even compared to lodging packages or central reservations companies.

PICKING UP YOUR LIFT TICKET VOUCHERS
You may pick up your discounted lift ticket vouchers, discount coupons, and applicable bonuses in Snowmass at the Holiday Seminars hospitality desk on the 1st floor of the Viceroy Snowmass Resort during the following times:
Friday, Feb. 2: from 8:00-10:00 AM, 12:00-12:30 PM & 3:00-7:00 PM
Saturday, Feb. 3: from 8:00-10:00 AM, 12:00-12:30 PM & 3:00-7:00 PM
Sunday, Feb. 4: from 8:00-10:00 AM, 12:00-12:30 PM & 4:30-6:00 PM at the Reception
Monday, Feb. 5: during the meeting times at our registration desk

You must pick up your lift ticket vouchers during the above hours. If you're skiing prior to Feb. 2, call our office at 1-877-859-0550 to pre-arrange for pickup.

THOSE DRIVING INTO SNOWMASS
It is 12 miles from Snowmass to Aspen; 8 miles from Snowmass to the airport.
Viceroy Guests: For those staying at the Viceroy, if you have a car, only valet parking is available at the discounted rate of $25/24-hours. Transportation within Snowmass is provided by the Viceroy, and free buses offer transportation to Aspen and the other ski mountains, so you do not need to have a car.
Guests at Other Properties: For those staying at other properties in Snowmass with a car, when you check-in they will give you a parking permit for purchase at the front desk. DO NOT FORGET TO GET THE PARKING PERMIT AT ONCE. Parking is aggressively patrolled; cars may be "booted" until the tickets are paid. If your lodging is outside of Snowmass, you may valet your car for day parking at the Viceroy at the rate of $25/day, or free buses are available from Aspen. (See paragraph "Getting to the Lectures".)

COMPLIMENTARY ASPEN AIRPORT TRANSPORTATION
Most lodging in Snowmass offers complimentary shuttle service from/to the Aspen airport for their guests. Please see the Aspen Lodging page of this website for details on which properties offer complimentary transportation. For the properties that do offer Aspen airport transportation, upon arrival at the Aspen Airport call your property and notify them of your arrival. They will make arrangements to pick you up in their courtesy vans. You must book transportation at least 24 hours in advance at the Viceroy.

LODGING CHECK-IN INFORMATION
Most check-in times are either 4 or 5 PM, but frequently rooms are available early afternoon. If you arrive early, most properties have changing areas and luggage storage so that you can go skiing.

SEMINAR SCHEDULE
See the lecture schedule section for credit hours given each session. The Sunday evening reception and registration is from 4:30 PM - 6:00 PM, where we will have refreshments. Breakfast is available at 6:30 AM in the meeting room (no spouses or children please! See Seminar Security paragraph below.) Lectures are Monday through Friday mornings beginning promptly from 7:00 to 9:00 AM, and Monday through Thursday afternoons from 4:30 to 7:20 PM. There is no Friday afternoon session.

DOCUMENTATION OF ATTENDANCE
A registration confirmation and statement will be emailed to you once you register for the seminar; this will be for your records in the event that you need to document your registration for this seminar.
However, for the purpose of awarding accredited hours, at the conclusion of the seminar, you will log in to our website to claim your hours of attendance. Once you log in, choose Affirm Hours of Attendance on the personal dropdown menu. You will first be prompted to complete the online critique, then you can enter your hours of attendance that you are claiming, then you can print your certificate of attendance and it will be available to you anytime by logging in to our website. This certificate of attendance will indicate your actual hours of attendance that you claimed and the actual hours of credits awarded, and can be used to document your attendance at this seminar.

SEMINAR SECURITY
I.D. Badges will be included with your registration materials that you will receive Sunday evening or Monday morning. The badges must be worn at each session. Spouses and friends cannot be admitted to the lecture hall. Security personnel will be present and can assist in locating registrants in the event of emergencies.

"MOUNTAIN PICNIC" WEDNESDAY 11:30 AM - 1:00 PM
Wednesday, all seminar registrants are invited to a mountain picnic at the Spider Sabich "Picnic Palace". This will be served out on the slopes at the picnic facility located under the midstation of the Village Express lift, and is identified on the ski map. The picnic area is on "blue" trails, but it can be reached from "green" (easiest) trails with about a 100 yard walk. Lunch will be served from 11:30 AM until 1:00 PM and includes grilled hamburgers or gardenburgers, soup, pasta salad, fresh fruit, dessert, and hot & cold drinks including wine. During the lunch we will be taking photos of all who wish; these will be available for free online shortly after the seminar, so get together with your friends or some of the faculty and get a nice souvenir. A free voucher is included for each registrant; all other members of your party are welcome to join us at $26.00 each (a good value for on-mountain meals!) Additional vouchers for additional members of your party may be purchased at the reception or at the lectures on Monday. Great time - sun or snow! Join us!

NASTAR RACES
NASTAR races are now free to the public. You can compete against others in our group on the public course on Wednesday from 11:00am - 2:00pm (weather permitting); we will award the medals earned for our group on Wednesday or Thursday afternoon at the meeting. You can also race on your own any day that it's open; the Snowmass course is open Wednesday - Saturday from 11:00am - 2:00pm (weather permitting). Click here to register in advance online to participate with our group on Wednesday. Take a shot at earning a medal!

GETTING TO THE LECTURES
The lectures will be held in the Viceroy Snowmass Resort Ballroom, located on the first floor of the hotel. The Viceroy is located on Assay Hill, and the meeting room is truly ski-in, ski-out! You may bring your skis to the meetings (use outside ski racks by the slopes, do not bring inside!) and go directly to skiing after the morning meetings (those staying "above" the Viceroy may wish to ski to the meeting in the morning). If you are skiing from Fanny Hill, go past the gondola and take the Ski Trail to the Viceroy right to the meeting room located at the bottom of the hotel by the ski racks. If you are skiing from Funnel, ski down to Assay Hill and enter the hotel by the ski racks on the third level of the hotel, then go down to the meeting room on the first floor. Most properties will provide transportation to the Viceroy if you arrange it in advance with the front desk; if your property does not provide transportation, Village Shuttles will be available for rides to the Viceroy or Base Village from the lower Mall level at set times (more detailed information about getting to the lectures will be included in the "Information Packet" that will be emailed to you a few weeks before the meeting). See the Aspen Lodging page for details on which properties will provide transporation to the Viceroy for the meetings. If you are driving in from outside Snowmass, you may valet your car for day parking at the Viceroy at the rate of $25/day, or free buses are available from Aspen. (See paragraph "Those Driving into Snowmass".)

FREE SNOWMASS SHUTTLES
Free shuttles run throughout Snowmass every 20 minutes from 6:30 AM - 12:45 PM to various locations throughout the village. All buses depart from the shuttle bus depot located one level below the main mall. Call 970-923-3500 for information and schedule, or visit www.tosv.com, Getting Around Town tab, Winter Schedule link at bottom of page. This wonderful transportation system is a great alternative to renting a car, eliminating the need to deal with parking or driving in inclement weather. Route #2 serves Base Village and the Viceroy.

FREE BUSES TO ASPEN
You don't have to drive. . . make it easy on yourself! Free (Roaring Fork Transit Authority - RFTA) buses depart from the depot at the west end of the main level of the Snowmass Mall and from Aspen's Rubey Park every 30 min. from 6:15 AM - 12:15 AM, and every 15 min. from 7:40 AM - 8:10 PM. They make a stop one minute later from Base Village as well (which is the closest bus stop to the Viceroy). This wonderful transportation system is a great alternative to renting a car, eliminating the need to deal with parking or driving in inclement weather. These times also apply to skier shuttles to Aspen Mountain. Call RFTA with questions about the bus schedule at 970-925-8484.

FREE BUSES TO BUTTERMILK & ASPEN HIGHLANDS
For free skier shuttle service to Buttermilk, board any Aspen-bound bus and request the Buttermilk stop. Return service from Buttermilk is every 15 minutes; board the bus to Snowmass Village. For service to Aspen Highlands, board any Aspen-bound bus and transfer at 8th Street throughout the day. To return, board any Aspen-bound bus and transfer at 8th Street to any Snowmass-bound bus. For more info call RFTA at 970-925-8484.

TAXIS
You can hail them on the streets of Aspen and at the airport, but in Snowmass you need to call. On busy nights call 30-60 minutes in advance. Call 970-925-TAXI (8294). Uber and other ride sharing companies are becoming more available as well, although not always. If you like using these companies, it's worth checking.

SKI RENTAL
Gene Taylor's Sports located in the Snowmass Mall has a wide selection of excellent rental and demo skis to choose from, and has served our clients very well for many years and offers a 40% discount to our group for rentals. They offer the best prices and are our recommended ski shop. Present your discount coupon at the rental counter to ensure the discounted group rate for skis, boots, and poles and snowboards. To save time in the rental shop, sign up on their website at https://www.genetaylorssports.com at least 3 days prior to arrival. If you have specific requests for demo equipment, you should call the rental shop 1 day prior to arrival to request a hold. If you registered for the seminar by October 31, a $58 gift certificate for ski rental (2 Free Days) will be included with your lift ticket vouchers; please present it to the rental staff when you rent your skis. 970-923-4336
Four Mountain Sports also gives Aspen Anesthesia attendees and their guests a 35% (booked 24 hours in advance) or 25% (booked on-site) discount for those that wish to rent directly within the Viceroy hotel. We will email pricing and booking details ahead of the meeting.

SNOWMASS SKI LIFT HOURS
Open at 9:00 AM, close at 3:30 PM. (Village Express and Sam's Knob lifts open at 8:30 AM.)

SKI LESSONS - SNOWMASS SKI SCHOOL
Your group lift tickets will come loaded with Mountain Advantage Discounts, which offer a 15% discount on child/teen/adult group lessons (ages 3 & up), and you'll receive 7-day advance purchase pricing on private lessons. Your group lift tickets must be presented to receive the discounts. This year we strongly recommend that you book lessons in advance online to ensure you have a spot. You can now book lessons online in advance at our group's discounted prices without having to go to the ticket window. You can also book rentals with Four Mountain Sports through the below link.
Click Here To Book Discounted Lessons Online - You Must Enter Discount Code HOLIDAY_2223 after you add your items to your cart
If you don't purchase lessons through this link, you will need to take your group lift ticket to a ticket window to buy discounted lessons on-site.

CROSS-COUNTRY SKIING
Snowmass Cross Country Center: www.aspennordic.com - 970-923-5700 and Ashcroft Ski Touring (see below): 970-925-1971

ASHCROFT SKI TOURING / PINE CREEK COOKHOUSE
48 Km of beautiful trails with varying degrees of difficulty and picturesque views for cross country skiing, snowshoe, and walking. Can stop for lunch at Pine Creek Cookhouse (reservations required) - a highly recommended experience! Tickets & Rentals: 970-925-1971/Cookhouse: 970-925-1044

DAY CARE BABY SITTING REFERRAL SERVICES & BABY SUPPLIES RENTAL
Baby's Away (baby supplies rental) 1-800-948-9030 or 970-920-1699
YOUR HOTEL/CONDO FRONT DESK has lists of baby-sitters you can contact.
Treehouse Adventure Center - the 25,000-square-foot kids ski facility in Snowmass features lessons and day care for kids from the age of 8 weeks and up. Enroll your child on arrival or call 877-282-7736 to make reservations - reservations recommended for 8 weeks - 4 years.
Aspen Babysitting Company: www.aspenbabysittingcompany.com or 970-948-6849.
Aspen Nannies: www.aspennannies.com or 970-3764054.

GROCERIES, SHOPPING, ETC.
SNOWMASS, ON THE MALL
Now more than 50 shops and businesses. Ones that you might need:
Alpine Bank (including ATM) 970-923-3600
Michael Check, M.D., Family Practice; house calls available: 970-922-0784
Fuel: Coffee, espresso, breakfast burritos, and sandwiches (gluten-free & vegan options available). 970-923-0091
Daly Bottle Shop (Liquor store with adjoining specialty foods/general store) 970-923-4100
Ski Shops: Several to choose from, but GENE TAYLOR'S is the most reasonable, and has given excellent service to our groups in the past. Use your discount coupon for a 40% discount on ski rental. 970-923-4336

AT THE SNOWMASS CENTER
Clark's Market: grocery store, 970-923-9575
Sundance Liquor & Gifts, (Drugstore/Pickup for Off-site Pharmacy Available) 970-923-5890
Cleaner Express, 970-923-3388

DOCTOR, CLINIC, AND HOSPITAL
Michael Check, M.D. (general practice) 970-922-0784
Karina Redko, D.D.S. (dentist) 970-923-5777
Snowmass Clinic (emergency/no insurance accepted) 970-544-1518
Aspen Valley Hospital, 24 hour ER, 970-925-1120 (Castle Creek Rd., in Aspen)

SHOPPING IN ASPEN
The entire town is famous for elegant shopping. Several pedestrian malls with too many shops to count. Sleigh or buggy rides can give you an overview.

SUGGESTIONS FOR THOSE FLYING INTO ASPEN AIRPORT
Due to the very high numbers of travelers arriving in Aspen (especially on Saturday) there is occasionally a problem with baggage not arriving on your same flight. In the event that you intend to ski the same day that you arrive, we suggest that you hand-carry your ski clothes and boots so that if you have bad luck with your baggage, you can still ski. The airlines will pay for ski rental if yours do not arrive on time. Be sure to have everything very well tagged.

WHAT TO DO IF LUGGAGE DOES NOT ARRIVE PROMPTLY
Since the advent of jet service to Aspen, baggage service has improved tremendously; however, if yours does not arrive on your flight, file lost luggage claim with the airline. If your accommodations offer courtesy van service, call for transportation to your lodging. Give the van driver the copy of luggage claim form and he'll watch out for your luggage and deliver it to your room. Airlines will also deliver baggage. If it has not arrived by next morning (very rare), call airline for approval for ski rental.