Aspen Anesthesia Seminar
January 29 - February 5, 2022 at the Viceroy Snowmass Resort
ON-SITE TUITION FEES
When You Register By 12/31/21:
$1,075.00 - Physicians, C.R.N.A.'s, and Other Healthcare Professionals
$925.00 - Physicians and Nurses in Training (letter from chairman required)
Late Registration After 12/31/21:
$1,175.00 - Physicians, C.R.N.A.'s, and Other Healthcare Professionals
$1,025.00 - Physicians and Nurses in Training (letter from chairman required)
On-Site Tuition Includes:
Admission to Lectures (in Meeting Room or via Livestream Access)
22 Hours of AMA PRA Category 1 Credit™ for Physicians
22 Prior Approval Class A CE's Awarded by the AANA Code 1041179, Expiration Date 2/4/2022
Electronic Syllabus: Downloadable PDF and Flash Drive (or Printed for additional $30)
Breakfast at Each Morning Session (Registrants Only)
Snacks at Each Afternoon Session (Registrants Only)
Picnic on the Mountain & Nastar Race
Alumni Benefits for Returning Registrants (3 years or more & 10 years or more)
Free Drawing for Skis, Equipment, Spa, and More... Over 40 Winners!
Reception Sunday Evening for Attendee and Spouse/Guest
LIVESTREAM-ONLY TUITION FEES
Livestream-Only Registration (for remote participation only, not for those traveling to on-site location; no food & beverage or on-site participation/discounts/bonuses)
$750.00 - Physicians, C.R.N.A.'s, and Other Healthcare Professionals
Livestream-Only Tuition Includes:
Lectures via Livestream Access
22 Hours of AMA PRA Category 1 Credit™ for Physicians
22 Prior Approval Class A CE's Awarded by the AANA Code 1041179, Expiration Date 2/4/2022
Electronic Syllabus: Downloadable PDF
EARLY REGISTRATION AND LODGING BONUSES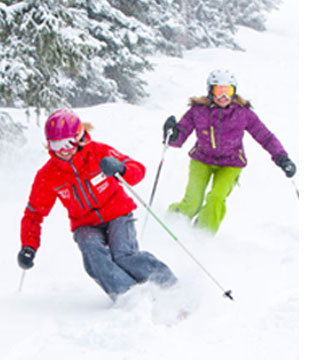 If you REGISTER for On-Site Tuition by October 31, 2021 you will receive these additional benefits:
* FREE 2-DAY SKI RENTAL: from Gene Taylor's Sports valid for the Standard Rental Package for skis, boots and poles (a $50 value). You may also use this certificate to apply toward deluxe and demo rental packages. It is not valid for purchases.
If you REGISTER for On-Site Tuition AND RESERVE 5 or more nights at any of the Snowmass lodging options listed on our website or brochure by October 31, 2021 you will ALSO be given:
** $75.00 MERCHANDISE GIFT CERTIFICATE: for Gene Taylor's Sports (not valid for rentals).
**The lodging reservations must be made directly by phone (or via the group booking links from this website) under the "Aspen Anesthesia" group name at our advertised group rates. Any other reservations will not qualify.
THIRD YEAR ALUMNI BONUS
If this is your third or more year attending a Holiday Seminars conference, you will receive your choice of:
1) A $40.00 Gift Certificate for Aspen Skiing Co. that can be used toward lift ticket purchases, on-mountain dining, and more.
2) A $60.00 Merchandise Gift Certificate for Gene Taylor's Sports
TEN YEAR ALUMNI BONUS
If this is your tenth or more year attending a Holiday Seminars conference, you will be invited to attend an alumni dinner Tuesday evening of the seminar week (immediately following the evening session of the seminar). A guest of your choice is also invited. An invitation with further details will be emailed to those who qualify prior to the meeting week. Thank you for continuing to choose Holiday Seminars!
HOW AND WHERE TO PAY
You may register online and pay the tuition fee by clicking on the "Register" tab on this website, or by calling the Holiday Seminars office toll free at 1-877-859-0550.

* Seminar registration and payment for tuition and picnic tickets is made to Holiday Seminars, Inc.
* Lodging reservations and payments are made directly to the individual property.
Lodging Reservations: If you know which property you prefer, call them directly with the toll free numbers listed in the Aspen Lodging section of this website. While substantial numbers of hotel rooms and condos are held as blocked accommodations for Aspen Anesthesia registrants, all accommodations are available on a first-come, first-served, space available basis only. To receive the advertised discounted rates on lodging you must make your reservations before December 1 (when our room blocks expire) and identify yourself as attending the "Aspen Anesthesia" Seminar. Many of the more popular properties can sell out well before then, so book early by October 31 to help ensure room availability!
If you have questions, call the Holiday Seminars office toll free at 877-859-0550 for assistance.
CANCELLATION POLICIES
Airfare and lodging refunds are subject to the policies of the airlines and the individual properties. Other unused services/tours are non-refundable.
Tuition Refunds: For cancellations more than 60 days prior to the first event of the seminar, the cancellation fee is $100 (to cover credit card fees and administrative costs). For cancellations 30-60 days prior to the first event, the cancellation fee is $200. There are no refunds for cancellations less than 30 days prior to the first event, however, the tuition can be applied to a future seminar through the next year. If the seminar can't take place as originally planned due to the pandemic, you will still be able to access the lectures in video format and earn the credits, or the tuition can be applied to a future seminar through the next year.
Responsibility: This study seminar outlined herein will be carried out under the business management of Holiday Seminars, Inc. Holiday Seminars and its agents hold itself free from responsibility with hotel accommodations, tours, motorcoach, car, and any other means of transportation, damages, strikes, loss, injury, accidents, a pandemic, sickness, death, acts of terrorism, travel risks, change of schedule, and/or inconvenience to passengers and belongings.
Attendee/Traveler Responsibilites: We are all living in a world full of uncertainties. Exposure to COVID-19 is an inherent risk in any location where people are present. While Holiday Seminars cannot guarantee you a risk-free experience, by each taking personal responsibility, respecting one another and adhering to all local, regional and state health and safety guidelines we can collectively reduce the risks to our participants, guests, employees, and community. Every guest shares the responsibility for a safe and healthy experience while visiting a destination. In these times we all must make decisions that work for ourselves and consider our own risk profile. Holiday Seminars and each location where our seminars take place has implemented protocols to prioritize guest health and safety, but we cannot guarantee you will not be exposed to COVID-19 during your visit. COVID-19 is extremely contagious and can lead to severe illness and death and the risk of being exposed or becoming sick due to COVID-19 cannot be eliminated. You are voluntarily assuming all COVID-19 exposure risks by participating in our seminars or by coming onto any property or using any facility or service in each destination that is under Holiday Seminar's or a hotel/business's ownership, operation, or control, even if you've been vaccinated. We look forward to having you join us this winter, but want to make sure that you do so fully informed and in a manner that works for you.