Aspen Anesthesia Seminar
January 28 - February 4, 2023 at the Viceroy Snowmass Resort
DISCOUNTS FOR ASPEN ANESTHESIA REGISTRANTS AND FAMILIES AT SNOWMASS VILLAGE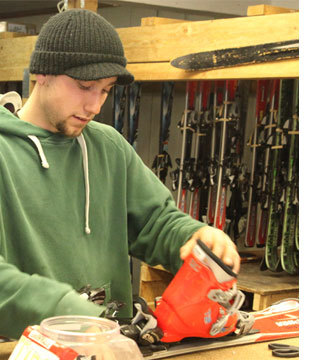 * 25% to 43% Discount on Lift Tickets (click here to see lift ticket prices and information)
* 40% Discount on Ski Rental at Gene Taylor's Sports (970) 923-4336
* 20% Discount on Purchases at Gene Taylor's Sports (970) 923-4336
* 20% Discount at The Spa at The Viceroy Hotel (970) 923-8007
* 10% Discount on Snowmobiling with Western Adventures (970) 923-3337
* Dining Discounts at Select Snowmass Restaurants
* Mountain Advantage Discounts: When you purchase lift tickets with our group's discounted vouchers, Mountain Advantage Discounts will be automatically loaded right onto your lift ticket. Mountain Advantage Discounts entitle you to discounts at some on-mountain restaurants, select retail stores, and discounts on lessons including:
15% off Adult Ski & Snowboard Schools Group Lessons
15% off Child/Teen Ski & Snowboard Schools Group Lessons (ages 3 - 17)
Receive 7-day advance purchase pricing on Private Lessons
EARLY REGISTRATION AND LODGING BONUSES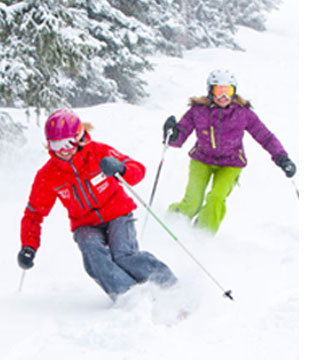 If you REGISTER for Aspen Anesthesia by October 31, 2022 you will receive these additional benefits:
* FREE 2-DAY SKI RENTAL: from Gene Taylor's Sports valid for the Standard Rental Package for skis, boots and poles (a $50 value). You may also use this certificate to apply toward deluxe and demo rental packages. It is not valid for purchases.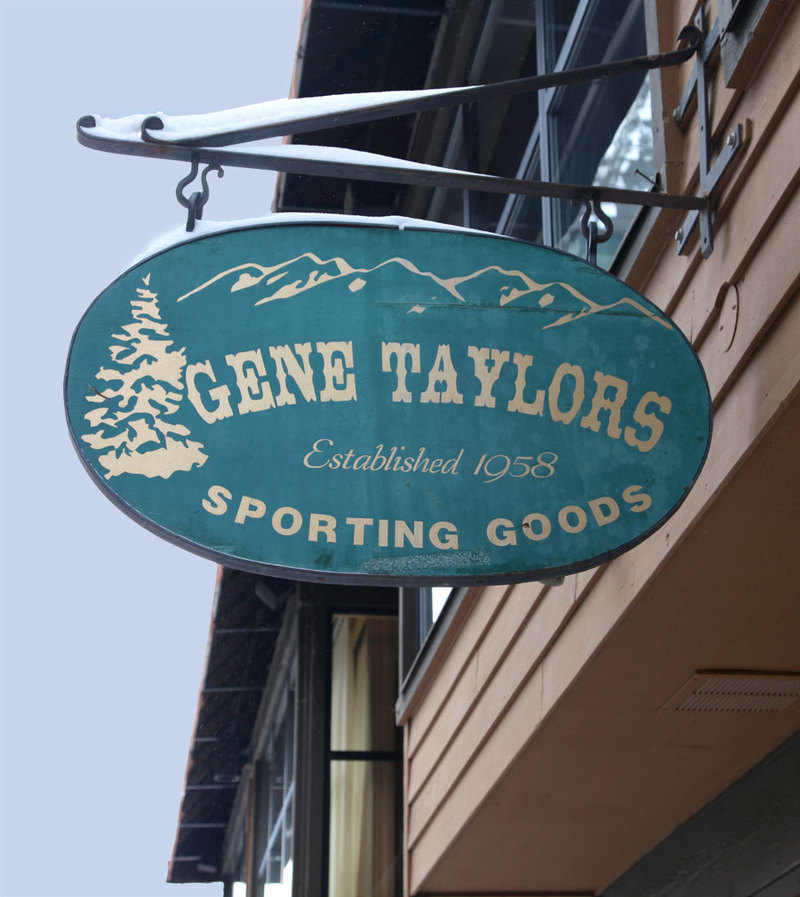 If you REGISTER for Aspen Anesthesia AND RESERVE 5 or more nights at any of the Snowmass lodging options listed on our website or brochure by October 31, 2022, you will ALSO be given: ** $75.00 MERCHANDISE GIFT CERTIFICATE: for Gene Taylor's Sports (not valid for rentals).
**The lodging reservations must be made directly by phone (or via the group links from this website) under the "Aspen Anesthesia" group name at our advertised group rates. Any other reservations will not qualify.
THIRD YEAR ALUMNI BONUS
If this is your third or more year attending a Holiday Seminars conference, you will receive your choice of:
1) A $40.00 Aspen Skiing Co. Gift Certificate good for lift ticket purchases, on-mountain meals, and Four Mountain Sports
2) A $60.00 Merchandise Gift Certificate for Gene Taylor's Sports
TEN YEAR ALUMNI BONUS
If this is your tenth or more year attending a Holiday Seminars conference, you will be invited to attend an alumni dinner Tuesday evening of the seminar week (immediately following the evening session of the seminar). A guest of your choice is also invited. An invitation with further details will be emailed to those who qualify prior to the meeting week. Thank you for continuing to choose Holiday Seminars!
MONDAY MORNING SKI & EQUIPMENT RAFFLE
At the end of the Monday morning session (about 9:00 AM) we will raffle off items that are donated to our seminar by Gene Taylor's Sports. These items include a new pair of skis, helmets, gloves, equipment, accessories, massages at the spa, and free hotel nights. . . over 40 winners! Tickets for this drawing will be included in your registration packet that you will receive on-site at the seminar. Please sign the ticket legibly and turn it in at the Sunday evening reception or at the Monday morning session. You must be present to win.
CAR RENTAL DISCOUNTS -
2022 PRICES AND INFO BELOW -- 2023 PRICES AND INFORMATION AND BOOKING LINKS COMING SOON!
ASPEN, EAGLE/VAIL, and DENVER AIRPORTS:
HERTZ offers excellent discounted rates for those of our group arriving at any of the regional airports - our group discount is better than that offered by United! You can book your car rental by using the online link below or by calling 1-800-654-2240 and providing the group discount CDP # 1961948. When you use this CDP # you will also qualify for these additional benefits:
-Complimentary Hertz Gold Membership: To sign up go to hbrgold.hertz.com, enter Holiday Seminars as company name, enter discount CDP # 1961948, enter pin code: hbrgold (Note that when registering, you only have to enter CDP # on first page; don't enter it again on second page, it is already stored), click "Submit", click "Join Now for Free", enter personal info and preferences and click "Continue", accept the terms and conditions and click "Continue" to generate your Hertz Gold Plus Rewards™ number
-Earn Free Days Through Hertz Gold Plus Rewards: To earn points edit your Membership Details in your Hertz Gold profile and check the box "Hertz Gold Plus Rewards"
-Use This CDP # for Discounts on Personal Travel Every Time You Need to Rent a Car
Call Hertz Customer Service with Gold Membership/Rewards questions at 1-800-654-4405, or email hertzbusinessrewards@hertz.com
Click Here To Book a 2022 Hertz Car Rental Discount Online - You Must Enter In the Discount Code as Follows:
-On the home page click on "Add a Discount Code" (in blue at top of where you enter your pickup location and dates)
-In the "Corporate Discount Code" section enter the CDP # 1961948
-Then select "Business" for your trip type to get additional benefits such as an extra driver and more (not "Leisure")
-Click the Apply button to apply the discounts and proceed with your reservation (note that you must enter the discount code again each time you do a new date/location search)
EAGLE/VAIL AIRPORT ONLY:
AVIS offers discounted rates for those of our group arriving in Eagle/Vail. 2022 Pricing - Full Size Sedan: Regularly $321/wk is $279/wk; 4WD-Standard SUV: Regularly $599/wk is $429/wk; 4WD-Full Size SUV: Regularly $1,235/wk is $899/wk. Make reservations in advance by calling 970-524-7571. You must ask to speak directly with the manager, Ms. Kim Dirker, and identify yourself as attending the Aspen Anesthesia seminar to obtain the above rates.
AIRPORT TRANSFERS THROUGH EPIC MOUNTAIN EXPRESS
Shuttle service between Aspen/Snowmass and Denver or Eagle/Vail is available for private shuttles only from Epic/Colorado Mountain Express at a 10% discount off their current rates. To book call 1-800-525-6363 or 1-970-754-7433 (the discount code is ANESTHESIA) or use the online booking link below. Only private vans and luxury SUV's are available (shared shuttles are no longer offered). Pricing is available on the booking link below.
If shuttle service is not available on the link below, it is due to the rockslides in Glenwood Canyon that sometimes shut down I-70. It could be a great year to take advantage of competetive prices for flying into Aspen, to take away your need for shuttle rides or car rentals as Aspen/Snowmass has awesome free transportation!
Click Here To Book Your 2022 Epic Mountain Express Discounted Transfer Online